Ceol Kids Special Tribute to Gord Downie and The Tragically Hip!
Were you at one of the Hip shows this summer? Or catch the final show on CBC? The Ceol Kids band wants to say Thank You to Gord and the Hip by doing a special fundraiser for Gord Downie's Fund for Brain Cancer Research. We're doing a Ceol Kids style show where YOU pick the Hip songs you want us to play! So nominate or sponsor your favourite Hip song, and if it makes it into the top 25, we'll play it at the Adelaide Hall on Saturday Nov 26th! We've raised $1151.00 so far, let's see if we can beat $10000!
Promote Your Song to Get More Donations!
posted by Julian, September 10th, 2016
Do you think you have the perfect song for Ceol Kids but need help getting it into the top 25? Click on the 'Promote' button to make a personalized link that you can send to friends, family, coworkers, random strangers, and more to ask them to help move your song up the list! Click on the 'Rock Fingers' icon (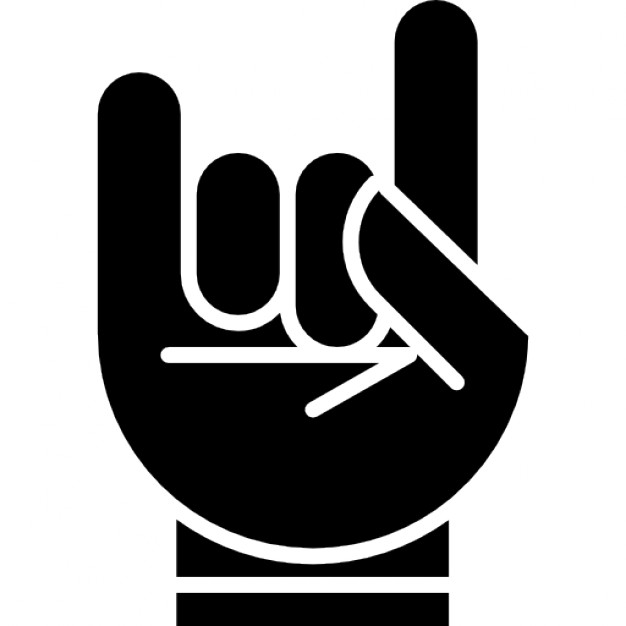 ) beside a song to see promotions added by people so far!
Gord Downie's 'generous gift' boosts National Centre for Truth and Reconciliation
posted by Julian, September 10th, 2016
It's just been announced that Gord Downie is releasing a solo album (accompanied by a graphic novel by Jeff Lemire). Called 'Secret Path', it relates the story of 12-year-old Charlie (Chanie) Wenjack, who died escaping from a residential school. An animated film inspired by the music and illustrations will be broadcast on CBC on Oct 23. Proceeds from the project will all go towards the University of Manitoba based National Centre for Truth and Reconciliation. Full Story...
Braden Holtby pays tribute to Gord Downie with Team Canada mask
posted by Julian, September 9th, 2016
Washington Capitals starting goalie Braden Holtby will be rocking a special mask while playing for Team Canada at the upcoming World Cup of Hockey tournament. Awesome how Gord Downie and the Hip have inspired so many people! Full Story...
Song
Band
Album
Donations
Listen/Promote/Support!
1. Nautical Disaster
The Tragically Hip
Day For Night
$281.00
2. Cordelia
The Tragically Hip
Road Apples
$121.00
3. At The Hundredth Meridian
The Tragically Hip
Fully Completely
$110.00
4. Little Bones
The Tragically Hip
Road Apples
$100.00
5. Locked In The Trunk Of A Car
The Tragically Hip
Fully Completely
$73.00
6.

Escape Is At Hand For The Travel...

The Tragically Hip
Phantom Power
$70.00
7.

'It's A Good Life If You Don't W...

The Tragically Hip
In Violet Light
$60.00
8. Grace Too
The Tragically Hip
Day For Night
$40.00
9. Goodnight Attawapiskat
The Tragically Hip
Now For Plan A
$40.00
10. Blow At High Dough
The Tragically Hip
Up To Here
$40.00
11. Scared
The Tragically Hip
Day For Night
$35.00
12. Looking For A Place To Happen
The Tragically Hip
Fully Completely
$30.00
13. Bobcaygeon
The Tragically Hip
Phantom Power
$25.00
14. Three Pistols
The Tragically Hip
Road Apples
$25.00
15. Wheat Kings
The Tragically Hip
Fully Completely
$25.00
16. Thompson Girl
The Tragically Hip
Phantom Power
$20.00
17. Vaccination Scar
The Tragically Hip
In Between Evolution
$19.00
18. Lake Fever
The Tragically Hip
Music @ Work
$17.00
19. Fire In The Hole
The Tragically Hip
Day For Night
$11.00
20. Fireworks
The Tragically Hip
Phantom Power
$9.00
21. Fight
The Tragically Hip
Road Apples
$0.00
22. My Music at Work
The Tragically Hip
Music @ Work
$0.00
23. Long Time Running
The Tragically Hip
Road Apples
$0.00
24. Gift Shop
The Tragically Hip
Trouble At The Henhouse
$0.00
25. Poets
The Tragically Hip
Phantom Power
$0.00
26. Now the Struggle Has a Name
The Tragically Hip
We Are the Same
$0.00
27. Courage (For Hugh Maclennan)
The Tragically Hip
Fully Completely
$0.00
28. Put It Off
The Tragically Hip
Trouble At The Henhouse
$0.00
29. An Inch An Hour
The Tragically Hip
Day For Night
$0.00
30. Fiddlers Green
The Tragically Hip
Road Apples
$0.00
31. New Orleans Is Sinking
The Tragically Hip
Up To Here
$0.00
32. Luv (Sic)
The Tragically Hip
World Container
$0.00
33. 700 Ft. Ceiling
The Tragically Hip
Trouble At The Henhouse
$0.00